The Land of Israel may be small – – but it's huge on interest.
Unique geography – found nowhere else in the world… Stunning views and challenging hiking trails…Modern cities
alongside biblical villages… Culture, adventure, spiritual enrichment, and lots of fun!
Don't want to miss a thing?
Chaim Friedman of LeChaimTours will work with you to custom plan trips that focus on your interests, preferences
and requirements. Then, he'll personally guide your in-depth discovery of Israel.
We welcome corporate groups, families with small children, seniors, and tourists from around the globe. LeChaim!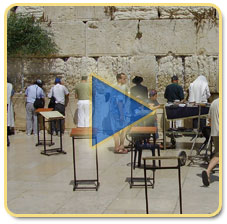 Videos >