Itinerary planning
My goal is to help you have an enjoyable experience and make the most of your time in Israel. I'll work with you to plan an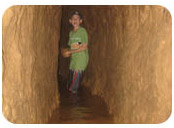 itinerary that is best suited to you and your family or group's interests and needs.
First, I'll get to know you, by asking questions like:
Are you interested in history (ancient or modern)?
Do you like nature and hiking? Jeeping? Rafting?
Are there any walking or other physical limitations in your group?
Do you have any "must-see" activities/locations?
Which family / group members are you traveling with and what are their ages / religious affiliations?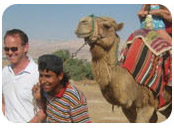 Based on your answers, I'll make suggestions and we'll go back and forth until we've worked out the best plan for your visit.
Driving
I have access to a variety of licensed and insured tour vehicles ("Rechev Eshkol") and will be happy to drive you around in air-conditioned comfort. If you are willing to rent and drive your own vehicle, that would be the more economical option and I would act as your "human GPS".
Photography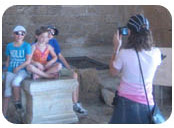 A good eye and a steady hand will help you get some great pictures of your visit. See my album here.
Planning an Event
I am not an event planner but I can refer you my longtime colleagues Jael and Judy who are a terrific events team. Check out their website: www.celebrateisrael.com .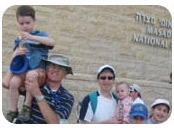 And lastly…a note….
American English, Western Patience, and Attention to Detail
Your comfort and enjoyment are of the utmost importance to me. I give a lot of thought to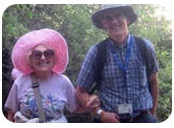 the little details that can make your trip more comfortable and enjoyable, and which those who have never themselves been tourists here often forget. I have endless patience with children (I have my own!) and don't think twice about having a toddler on my shoulders during a hike. For seniors, for example, I'll have a stepstool available to help climb in and out of the van comfortably. And – the most important detail of all – I've been here long enough to always know where the nearest bathroom and ice cream vendor are located!