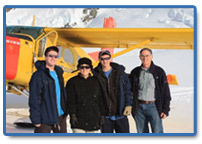 My family came to Jerusalem six generations ago (though I was born and grew up in Los Angeles), so my roots in Israel run deep. I lived in Jerusalem, studying and serving in the army. After marrying and living in New York for a while, I came back for good with my wife and two sons, making my home in the "city of the sun" – Beit Shemesh.
I worked 25 years with computers, but my dream was always to become a tour guide, to be able to share this beautiful country with anyone who wanted to get to know it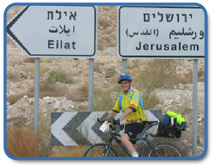 better, and appreciate Israel as I do.
Over the years, I've gotten to know this land very well – walking, hiking and biking extensively and marveling at Israel's incredibly diverse geography (in such a small area!), amazing history and breathtaking beauty.
I took the Archaeological Seminars course and became a Ministry of Tourism certified tour guide. When the opportunity arose to make it my career, I jumped at it, fulfilling my dream at last.
I look forward to sharing it all with you!
A great way to see and enjoy Israel is on a bike. I bike for the exercise, for the fun,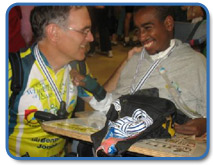 and as a mode of transport. I've also taught bike safety and maintenance.
Every year, I participate in a five-day bike ride whose goal is to raise money for the Alyn Pediatric Rehabilitation Hospital in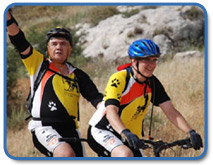 Jerusalem. Each year, we ride in a different part of the country. I've ridden on-road and off-road and everything in between.
I also enjoy riding with the Israel Guide Dog Center for the Blind.
In addition to biking, my hobbies include photography and world travel but Israel is my favorite. There's no place like HOME!
Luckily for you – I can (and do!) use all of my hobbies to enhance your experience!